Many, many years ago, Penn Jillette of Penn and Teller fame, or infamy as the case may be, had a column in the back of
PC/Computing
magazine. It was funny and irreverent and doomed because it told too many truths to power.
In one classic column (which may be
this one
, but I can't get the link to work), he compared using a computer to using a toaster. Once everybody caught on, all the gurus and tech-wizards would be out of jobs. His advice was to cement your expertise as a 'computer expert' as quickly as possible before it calling yourself one became as lame as calling yourself a 'toaster expert'.
As this
xkcd comic
shows (and I predict it will be the most e-mailed, Facebooked, and Twittered link of the year), that day is not upon us yet.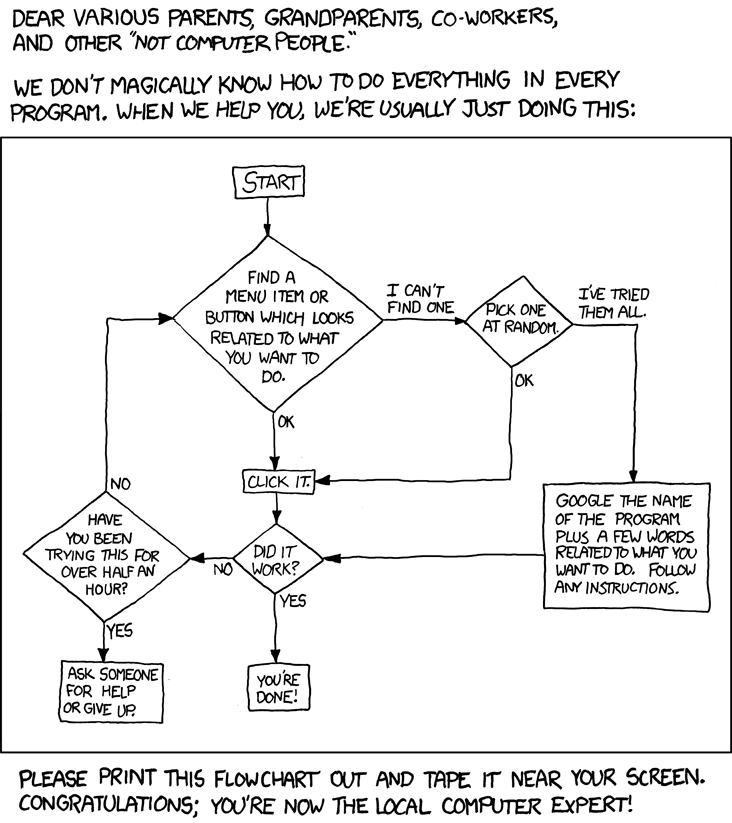 Worse, my brand new toaster oven has three different knobs that all have to be precisely arranged to toast a bagel properly. Not only aren't computers getting any easier, toasters are getting much harder.
(h/t to TBG and ScienceSpouse)